Tricon Appointed for F&B, Laundry and Waste Management for New Hard Rock Hotel in Malta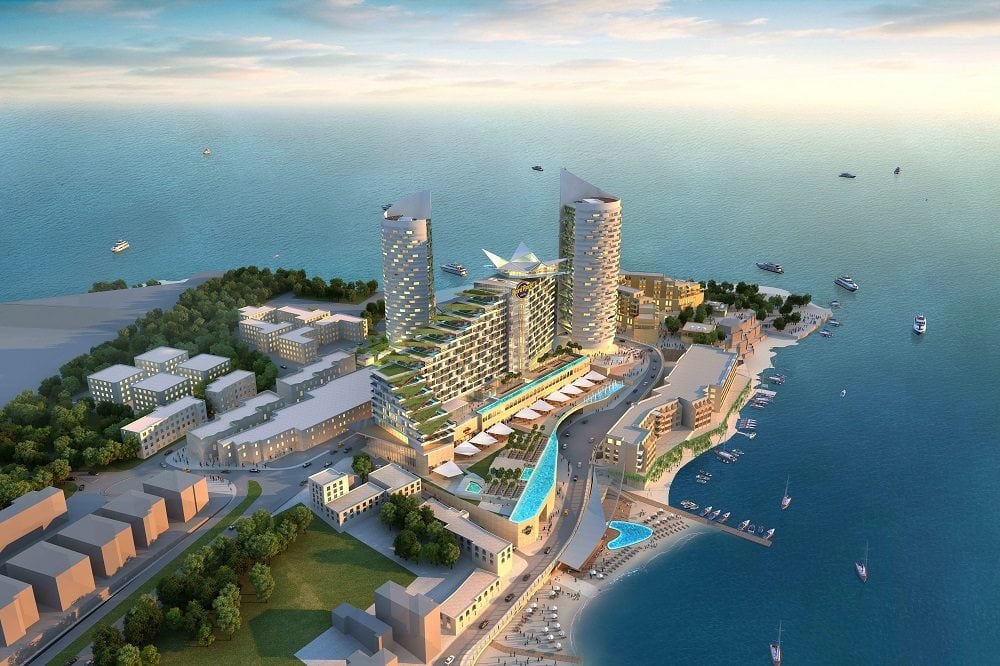 Hard Rock International and owner developer DB Resorts have announced plans to construct the 3rd European Hard Rock Hotel as part of a mixed use development at St George's Bay, Malta. Tricon have been appointed to deliver development wide support for Food & Beverage Services, Kitchen Design, Laundry Design and a Waste Management Strategy.
As Malta continues to grow and develop its tourist industry, there is a drive to increase the number of five-star hotel experiences on the island, and the latest addition will be the exciting new City Place Development incorporating a 463 key Hard Rock Hotel taking pride of place in San George's bay. The hotel is described as being a "three in one" with accommodation comprising adult rooms, family rooms and suites supported by a number of inspiring restaurants and bars including the 18th floor sky bar and pool terrace with stunning views of the bay. The hotel forms part of City Place development which also includes a retail mall, two high end residential towers and commercial offices.
Tricon have been working with owner developer DB Resorts and Hard Rock in delivering a development wide Food & Beverage strategy, kitchen & laundry design for the hotel and a waste management strategy for the whole site.
Alongside the "Skybar", the project will include a Rock Royalty Lounge, three speciality restaurants pool bar, lobby bar, together with a Hard Rock Cafe. The hotel will cater for both international business travellers as well as tourists.
Planned to open in 2020 the project commenced on site breaking ground in Q1 2018.