A successful foodservice model can as a minimum be a no cost service – but in some instances generate a welcome revenue that can be utilised to improve facilities
Most of us can recall our school dinners – a recollection of turkey twizzlers, potato smiley faces and sponge cake with custard, all of which offered little nutritional value, but that was the norm and it was widely accepted. Jamie Oliver's campaigning put the food schools offer under scrutiny back in the mid-2000's and the ball has been rolling ever since, his most recent campaign #AdEnough, which kicked off in April last year, has just received support from Sadiq Khan and all junk food advertisement over London buses and tubes will be removed to encourage the almost two million children across 32 boroughs and 3,000 schools that he represents to make healthier choices throughout their school day.
The ongoing journey of improvement alongside media scrutiny echoes the importance of the right catering choice within schools and other education sectors. A strong foodservice model can benefit schools in a number of ways. Each catering option is structured to match the requirements of the individual school which could mean the provision of hot, cold and nutritious options that will entice pupils to opt in for school lunches. This keeps the parents happy who will be satisfied that their children are benefitting from nutritious meals, transforming 'the norm' into a generation of health-conscious pupils. In addition to this, schools can, in some cases, generate a revenue that can be used to stretch the budget across the other costly areas the school needs to fund for.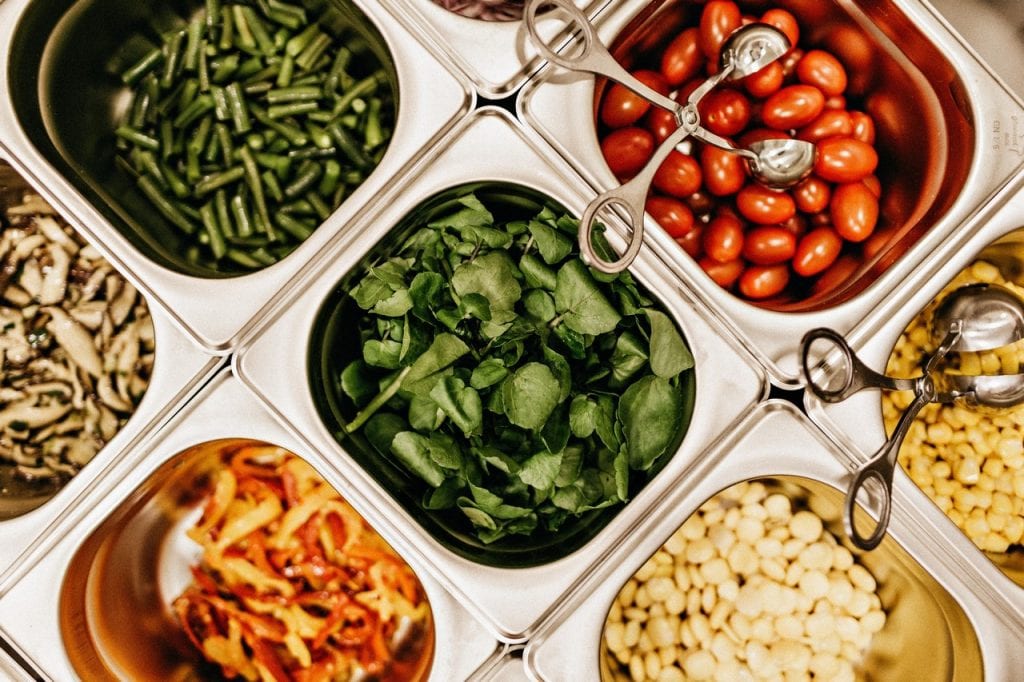 Tricon Foodservice Consultants play a central role alongside another consultancy to provide schools with a combination of kitchen design, commercial direction and sustainable menu planning that can deliver this kind of catering while recognising the limitations of differing budgets. The foodservice consultancy assists schools by providing ongoing management through monitoring of foodservices, providing a structured approach that continuously improves the way food is served within the school.
With programmes like Food for Life and School Food Standard, kitchens in schools need to be equipped to educate pupils by delivering food that is flavoursome, fresh, prepared well and offers more of an experience with a vibrant selection of healthy and nutritious fruit and vegetables. This is becoming more common as schools' step away from centrally managed contracts to take control of their own budgets.
Taking their budgets out of the local authority's control allows schools to engage with consultancies like Tricon to manage and tailor their foodservice delivery to best match individual schools' objectives. Choosing a consultancy like Tricon, can help to reduce the stress of a time-consuming tender process and assist schools who want to take ownership of their budgets without taking on too much additional work. School meal catering can represent one of the most significant contracts a school has to tender, and with staff weighed down with decisions as it is, having a consultancy take care of all the foodservice requirements can have an overall positive outcome.
Each school kitchen design and dining room layout is tailored to ensure speed of service, meet hygiene legislation, efficient queuing and serving of food while incorporating the school's vision and ambitions. Sourcing the best value dining and cooking facilities that will meet the demands and the different budgets of each school helps to maintain a foodservice model that will last and be budget friendly, while reflecting both current trends and the individual school's requirements.
Take the current generation of pupils for instance, who are having to become increasingly environmentally aware to correct the errors of those before them. This is combined with schools being put under the spotlight for not only the food they serve but the way they incorporate sustainable choices within their foodservice model. It's more important than ever for schools to consider the most sustainable solution when it comes to menu planning. Education Secretary, Damian Hinds called on all senior leaders in schools back in December to eliminate all single-use plastics by 2022 including items such as plastic bags, straws, bottles and food packaging in favour of sustainable substitutes.
As well as finding alternative solutions to single use plastics, Tricon can help to implement a variety sustainable solution's for schools that want to go one step further. This could be anything from transforming food waste into a compost that can feed back into school gardens, incorporating locally grown herbs into the school's food prep, and helping to educate pupils on the use of sustainable ingredients through the provision of cookery clubs.
Tricon has worked in association with another consultancy to assist many schools designing foodservice facilities that meet specific briefs – whether it is focused on commerciality, welfare or a combination of both, but also considering foodservice trends, backgrounds of user groups and use of space and budget. By focusing on the effective design of the modern environments and sustainable menu planning, pupils experience will be enhanced, and the school's best interests will be protected.
Words by Chloe Laing, Proposal Writer, Tricon Foodservice Consultants