What do Millennials look for in their hotel food and beverage experience?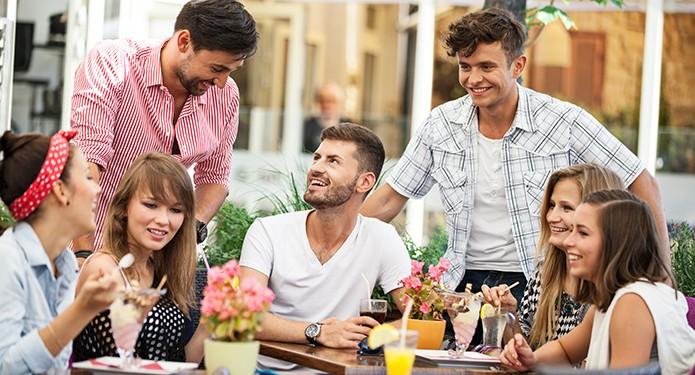 Millennials. A word which can at times seem like a 'catch-all' phrase, one that in 2019 now envelops more than half of the workforce. For those fortunate (or unfortunate) to have been born between 1981 and the mid-1990s, we are stuck with this label, and businesses are scrambling to figure out who we are and what we want. The hospitality industry is no different and as this generation's identity becomes more defined, hotels are needing to adapt and re-shape themselves to align with this group's starkly different expectations compared to previous generations. Perhaps no area has evolved more or become more emotive to millennials as food and dining out has. So how do hotels adapt their food and beverage offer to this influential generation – what do they really want?
The 2008 recession completely morphed this generation and as a result, millennials have become very value-driven. Staying in a hotel, when considering price points of hotel rooms, is often seen as a luxury many within this demographic cannot afford. To counter this, hotels need to add value beyond the room in order to persuade millennials to spend more, and focusing on the F&B experience could very well be key.
Recent studies have found that Millennials eat out more frequently and spend a greater total percentage of their wage on 'eating out' than any other age group. This seems to go against the idea that they are value driven, but in fact it actually paints an interesting picture, one which suggests they may fear big price tags but actually they are simply looking for the greater return. This has pushed this generation towards seeking richer experiences which remain affordable. Developing hotel F&B concepts which are immersive and yet remain inexpensive, seems to be right way forward to appeal to this segment. Hotels are beginning to take notice, slimming down room sizes in favour of placing greater emphasis on creating large communal spaces with integrated F&B support. We are seeing this in emerging hotel groups such as Hoxton Hotels (Ennismore), Citizen M, Moxy Hotels (Marriott) where lobby spaces are what drive the hotel experience and culture.
Greater awareness of what is available, in large part thanks to social media platforms, drives millennials towards these authentic experiences. Instant access to menus, restaurant imagery and reviews via mobile devices has changed the customer experience, which now begins long before the customer has stepped through the door. A strong online presence is a must these days and sharing content (from the restaurant interiors to menu items) on a regular basis is crucial to attracting millennials, who are more likely to consider a restaurant they have viewed on social media. Whilst still in its infancy, the use of mobile devices to pre-order meals in hotels or place room service orders is a growing opportunity to align their product with millennial expectations.
Menus which are more experimental (more ethnic, less meat), and more sustainable (seasonal, local, organic) are an additional component to the hotel dining experience which needs to be considered by properties if they want to gain traction with this generation. It reaffirms the core driver being quality of experience versus price. Generating a hotel F&B experience which finds the right balance between the two will be essential in attracting this insatiable generation.
By Christopher Kelsey, Management Consultant, Tricon Foodservice Consultants