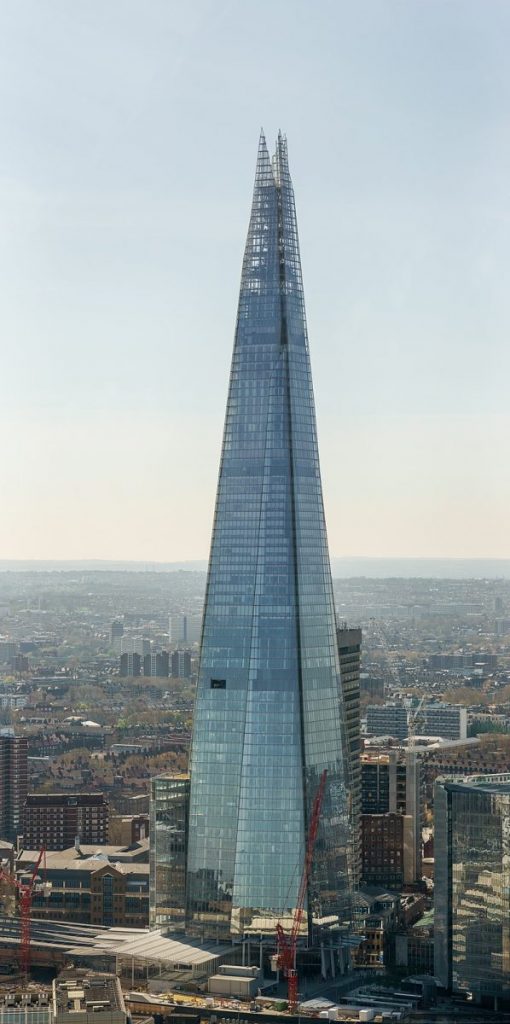 The Rise of Tall Office Towers and Their Potential Affect on Future Catering Service Delivery
While a majority of the 455 tall buildings (described as 20 storeys or more) planned for London's skyline will be residential, despite Brexit fears the requirement for new office space shows no signs of slowing. The last 10 years has seen a boom in the construction of tall buildings, fuelled by the demand for modern office space and high house prices.
Planning permission granted for tall office buildings, in some cases, continues to be controversial and this has led to a number of conditions that could affect directly any future kitchens or restaurants within the offices. One example of the conditions being imposed by planners is restrictions on the permitted weekly number of deliveries/pickups and the size and type of vehicles that will be used. If the building is to be multi-tenanted, the typical number of deliveries for the food and beverage operations alone will far exceed the permitted allowance. These factors, along with the ever increasing cost of space within buildings, are challenging the strategy and design for future catering operations and require innovative solutions.
In the very early stages, one of the developer's key considerations is to maximise the letting potential of their building. One area where a foodservice consultant can add real value is to identify what hospitality facilities and services could or should be provided within the tower and develop the potential demand model. The design team can then consider the impact on space, distribution logistics and MEP provision at base build stage, taking into consideration the potential for tenants to provide their own hospitality and catering facilities against the landlord providing centralised amenities. This strategy would consider the implications of either a single operator providing all services, a multi-operator model or a hybrid solution with a master caterer 'curating' a range of niche or specialist providers.
Traditionally a single firm of 1,000 employees might have to relinquish 500m2 to support catering at a cost of circa £600k per annum in rent, energy and operating costs. In a tower, with the potential for 10,000+ employees across a single or multiple tenants, this has significant bottom line cost implications.
So how can the contractors deliver innovative solutions for these towers? With the stringent delivery constraints and space/cost implications one solution is for contractors to build and operate a central production kitchen (CPK) outside of the City. Such a facility could then operate as an off-site commissary for a number of F&B operations, receiving and decanting bulk deliveries direct from suppliers prior to consolidation and transportation to meet individual client site requirements. Fresh food (anything from salads and sandwiches to full main meals) can be prepared in bulk, providing economies of scale and meaning that the onsite kitchens, at individual units, will require only holding, service and, if required, reheat facilities. The impact for the individual client is reduced space, energy and staffing costs.
This will of course have a significant impact on the way catering contracts are delivered in the future. A contractor investing in a major CPK will have a significant off-site capital and operational cost that will need to be factored into future contract models. Client property and FM teams will need to understand the 'real' cost of their catering operations which will include space, rent, capital and utilities as well as standard operating costs. This will facilitate a true like for like comparison either when going to market for potential operators or when planning new facilities.
Sounds like a win-win situation. However, contractors will be looking for guaranteed business volumes over extended tenures to recover their investment in a CPK. Clients, meanwhile need to have confidence that there is sufficient resilience and capacity in a full off-site production model before committing to not providing their own full service kitchens on site.
This raises the question of the contractors' appetites to make such an investment in what historically has been considered a risk adverse sector; who's going to take the plunge?